The uniform shop at Forest View High School is the only place you are able to buy our school uniform. All existing students in Year 10 through to Year 13 may continue to wear the old uniform. All Year 9 students and new students to the school will need to purchase the new uniform.
In 2021 if you would like to wear a Jacket to school regardless of the year level you are in it must be the new school uniform jacket.
Both uniforms allow students to wear plain black shoes (no coloured logos) and plain black socks or sandals. Jandals and gumboots are not permitted and covered footwear must be worn in all Technology classes.
New uniform prices: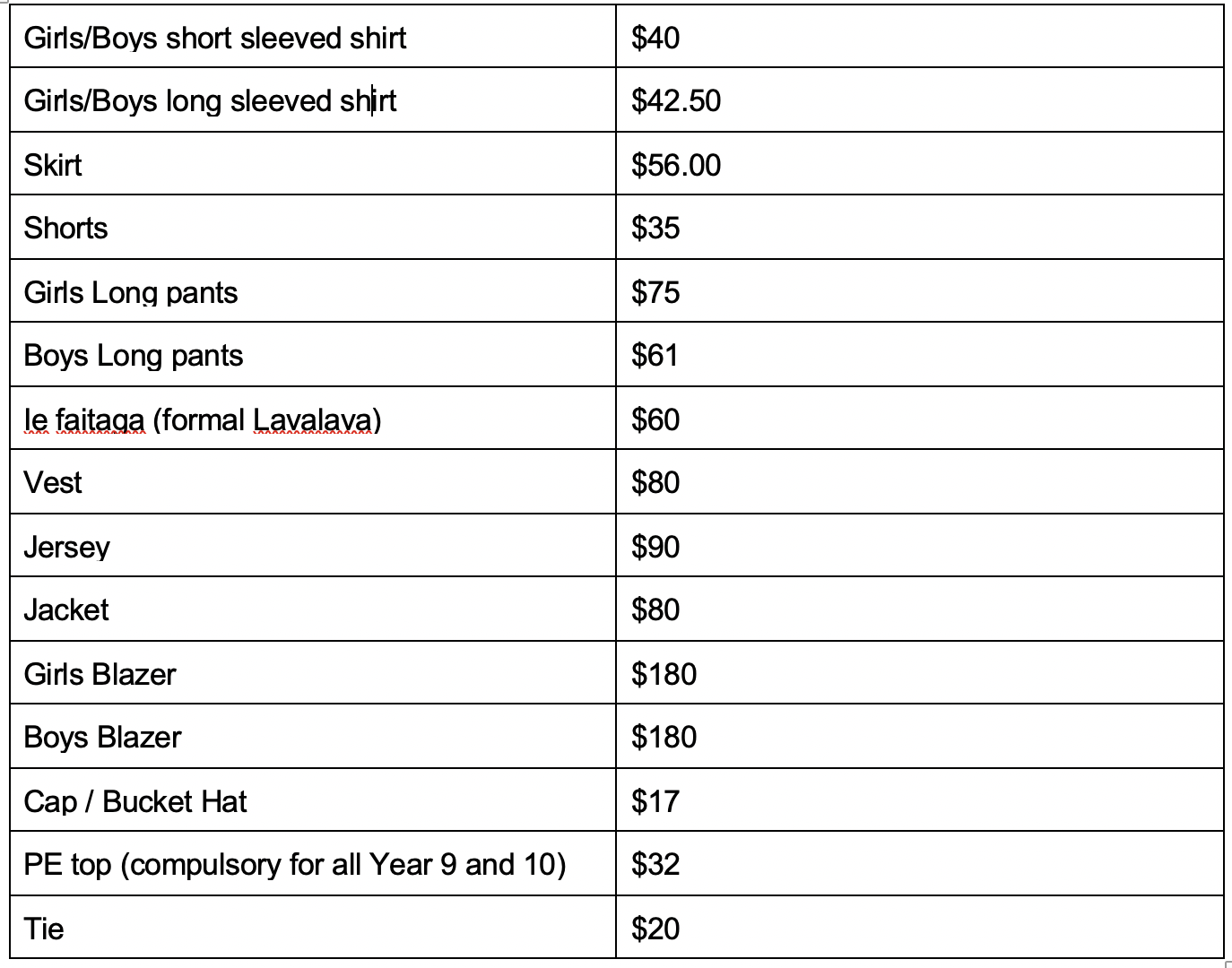 Students can wear any combination of this uniform. The blazers are available for anyone who wants to buy them, the shorts are also for girls if they wish. PE tops are only to be worn in PE. There is no winter/summer combinations or anything specific for any year levels.
Uniform shop opening hours and dates:
Monday, Wednesday and Friday: 8.30am - 9.30am
Tuesday: 8.30am - 9am
Uniform cannot be charged to your school accounts (unless you have a credit balance), it must be paid for at the time of purchase - EFTPOS is available.